[As Low As $2.80 Each] Kit Cat Breath Bites Mint & Seafood Cat Treats 60g
Spend

$59.00

to

FREE SHIPPING
Cleaning your cat's teeth has never been easier or more delicious with Kit Cat Breath Bites. Bursting with the tasty flavours your cat will love, these crunchy treats are specially designed to help keep your cat's teeth clean by reducing plaque and tartar when fed daily.
Feed 47 grams per 2kg of adult body weight per day. Feed 104 grams Per 2kg of kitten body weight per day. The amount fed can be adjusted according to the age, size and activity of your cat. Remember to provide fresh water for your cat at all time. Always keep the any remaining treats sealed in the original packaging after opening and avoid storing them under direct sunlight.
View full details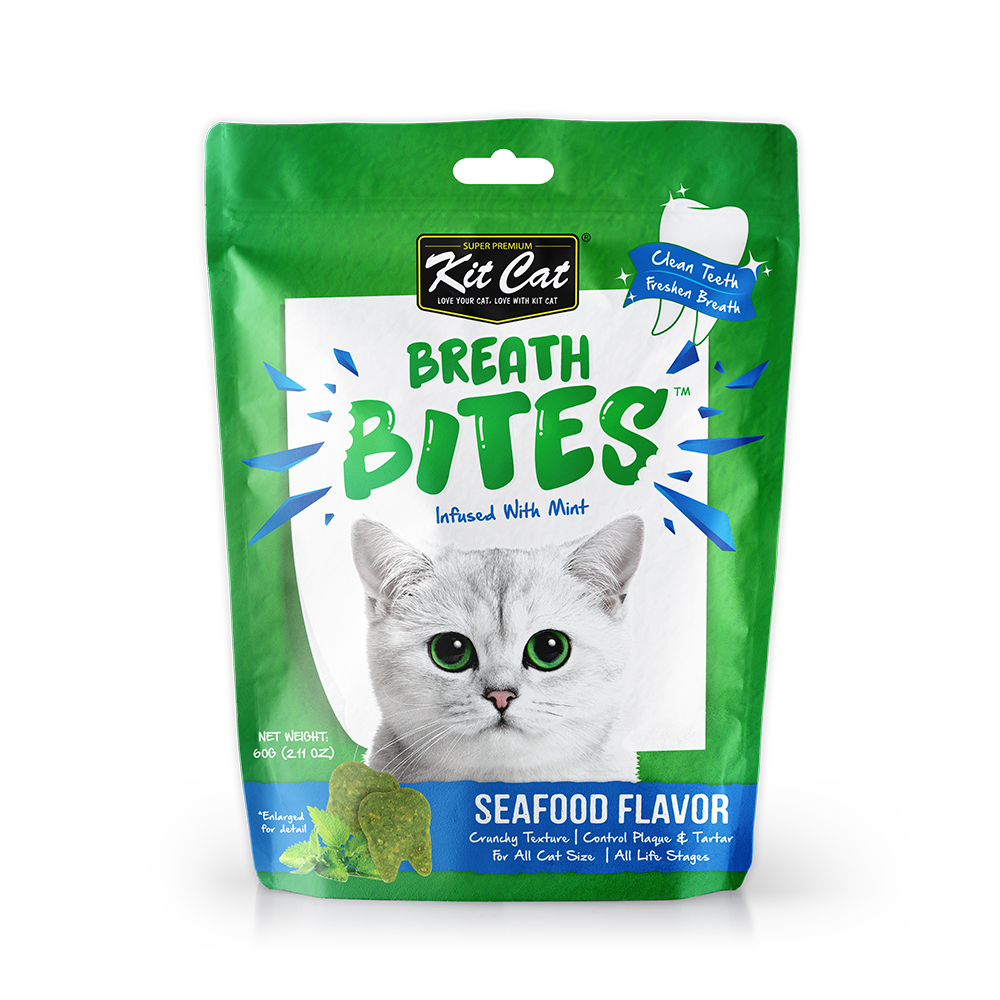 [As Low As $2.80 Each] Kit Cat Breath Bites Mint & Seafood Cat Treats 60g
Have a Question? Ask Us!
You Viewed These Products Recently