Vitakraft Ring Go Retractable Dog Leash (8 Colours) 5m
Spend

$59.00

to

FREE SHIPPING
Description

Stylish, artistic, realistic and unparalleled! That's what people think about Retractable Leash Vitakraft Ring Go. Not only does this revolutionary leash stand out due to its unique nature, but how practical it is to use is also amazing. While the leash body and grip save room by cleverly folding into one compact device. When used, they simply click apart. Thanks to the special shape, you can wrap ring go® around your arm to keep your hands free when you need them.

With a leash length of 5 metres, it gives the dog all the freedom to move it wants, while naturally keeping the focus on the animal's safety at all times.

In addition, it has a hinged handle that enables you to tie the leash to poles and chairs easily when you need to pop in to the shop.

Ring go® also comes with a lock and a brake stop function that can be used intuitively with your thumb, giving you ease and convenience of using the leash.

Key Features


5m leash length

Brake stop function and lock
8 trendy colours available

Instructions

Hinged handle: Ideal for flexibly attaching a leash to areas such as wall hooks etc.

 
View full details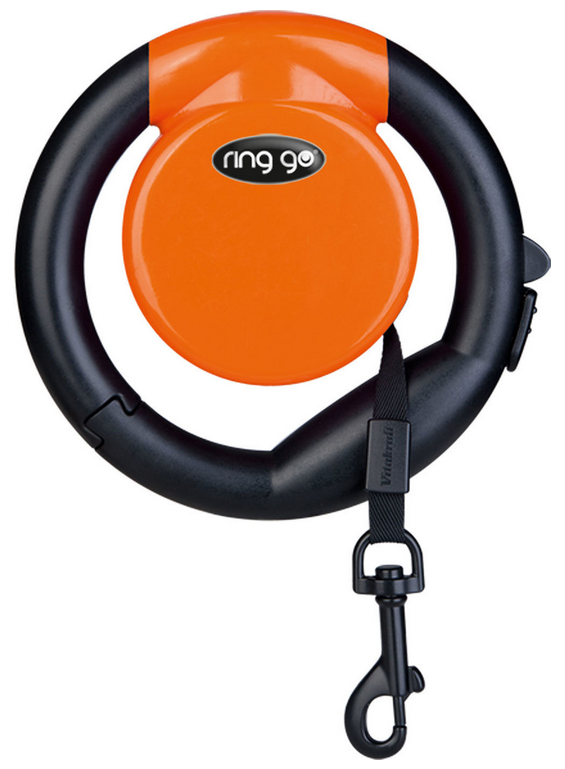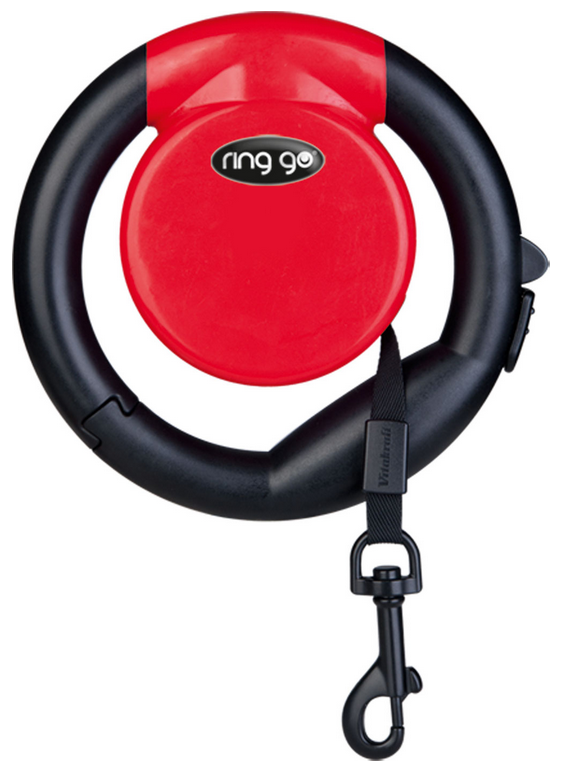 Vitakraft Ring Go Retractable Dog Leash (8 Colours) 5m
Have a Question? Ask Us!
You Viewed These Products Recently