Aatas Cat Krisp Klump Paper Cat Litter Aqua Blue 7L
Spend

$59.00

to

FREE SHIPPING
Description


Aatas Cat KRISP KLUMP Paper Litter is an eco-friendly cat litter made from recycled paper. This light-weight paper litter weighs 3x less than traditional cat litter, yet it is 3x more absorbent.

The uniquely designed paper pellets are natural moisture magnets, which clump quickly upon contact with liquids. The 99% dust-free pellets are soft on kitty paws and help reduce undesirable tracking under the cat's claws.

This pet & human-friendly paper litter effectively neutralises unpleasant odour with its anti-bacterial properties. Its water-soluble properties allow cat owners to conveniently dispose the litter simply by flushing it down the toilet.

Aatas Cat strives to provide cats with impeccable product experiences, while aligning their everyday lives with our values for environmental sustainability.

Key Features

Anti-Bacterial
99% Dust-Free
Odour Control
Instant Clump
Scoop & Flush
Eco-Friendly
Ultra Absorbent
Reduced Tracking

Usage Instruction

Direction for Use

1.  Fill the litter box evenly with 2-3 inches (5-7cm) of Aatas Cat Krisp Klump paper cat litter.

2. Aatas Cat Krisp Klump paper litter will quickly clump when it comes into contact with liquids. 

3. Scoop up the clumps and solid waste, and replenish the box with an adequate amount of fresh cat litter.

4. Conveniently dispose by flushing Aatas Cat Krisp Klump paper cat litter down the toilet.

Gradually introduce the change to your cat over a few weeks by mixing Aatas Cat Krisp Klump paper cat litter with your old cat litter.

Storage Instructions

Store in a cool, dry place. Product is not for consumption. Keep out of reach of children. 
View full details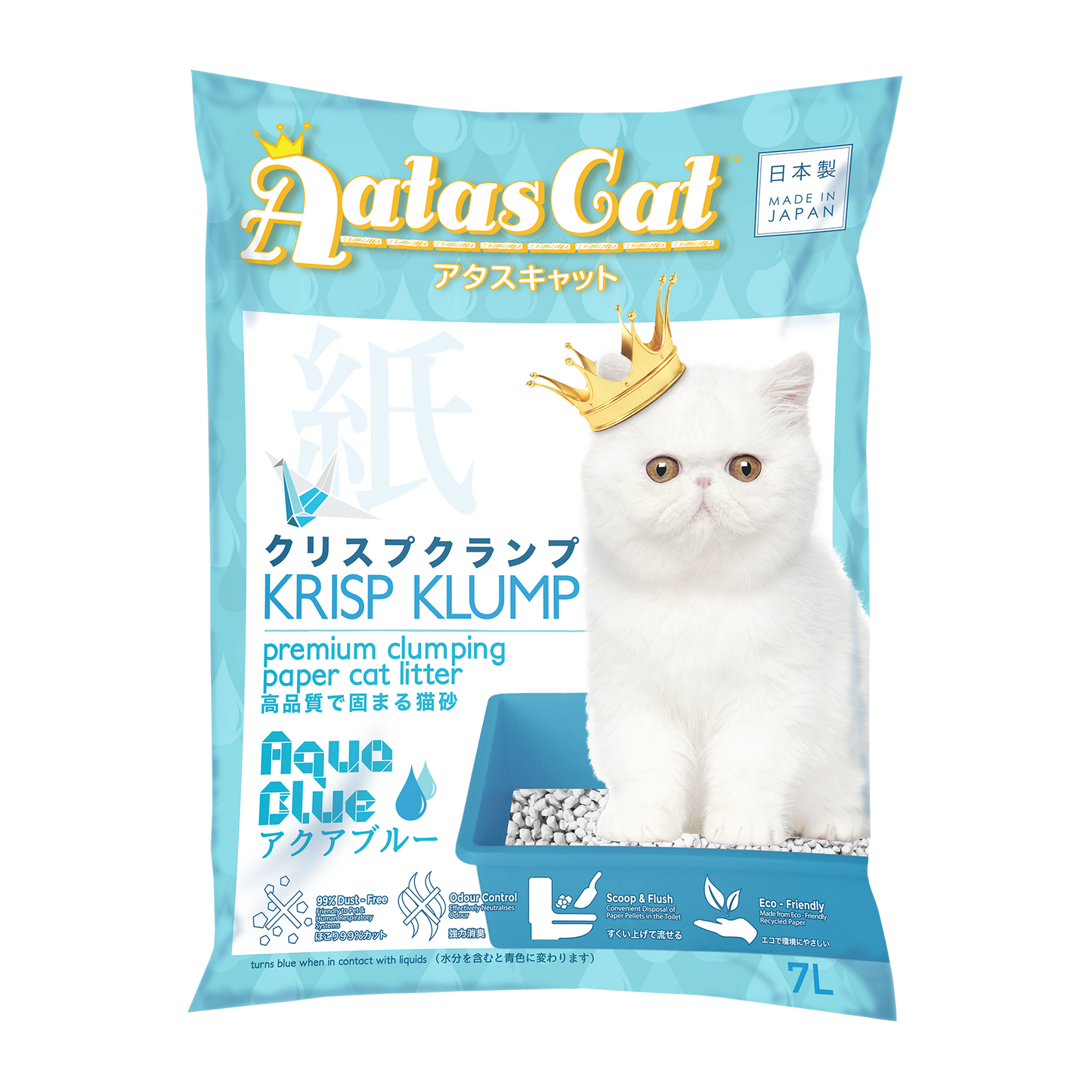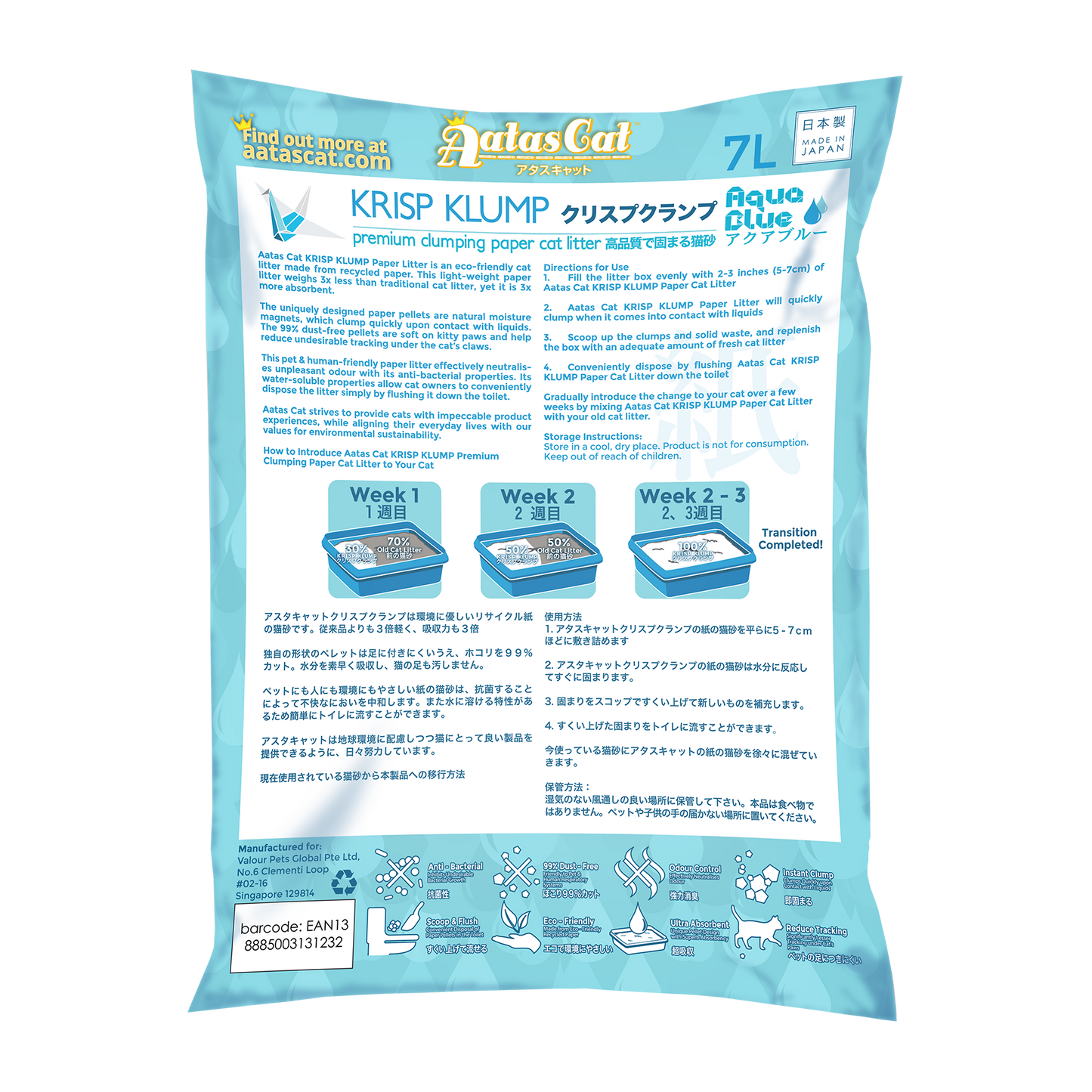 Aatas Cat Krisp Klump Paper Cat Litter Aqua Blue 7L
Have a Question? Ask Us!
You Viewed These Products Recently